How to Work on Your Research at Home during the Coronavirus Outbreak
Due to the outbreak of COVID-19, many are under mandatory stay-home measures. AJE has a few suggestions for how you can still work on research from home and thus make the most of your time away from the lab.
Updated on March 12, 2020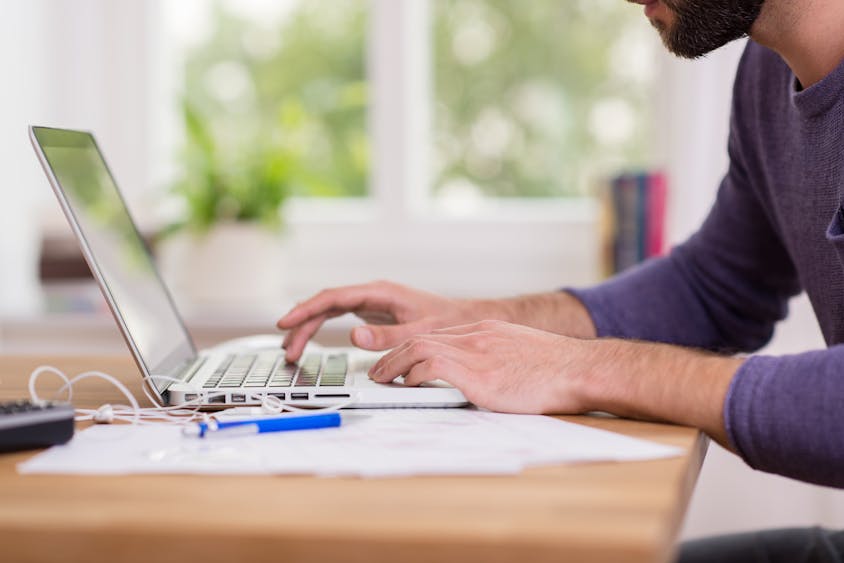 Due to the outbreak of COVID-19, many universities and research institutions are implementing e-learning. Do mandatory stay-home measures mean that research-related work has to stop? Absolutely not. AJE has a few suggestions for how you can still work on research from home and thus make the most of your time away from the lab.
Read Literature Related to Your Research Topic
Many researchers need to spend a great amount of time in the lab performing experiments. However, sound scientific research also involves a lot of technical reading, so why not make use of this time to read more of the literature?
When sifting through complex literature, we suggest following the steps below:
(1) Select articles from leading journals to enable yourself to gain a comprehensive understanding of the field.
(2) Set goals when reading. Some articles will require thorough reading, while others will require reading of only the summary and the results section.
(3) Stay updated on the latest research developments.
Plus, if your research happens to be about coronavirus, you can read and download the latest articles for free from preprint databases such as the Research Square platform.
Develop or Adjust Your Experimental Design
Although you may not be physically in the lab doing experiments, you can create a complete and clear experimental plan from home. A proper plan could enable you to achieve twice the results with half the work! Developing an experimental design can take anywhere from hours to months depending on your goals and the number of factors you want to investigate. You can use your planning time to estimate the experimental materials you'll need for a week, a month, or another period of time and to estimate how long it will take to complete the experiment.
Analyze Your Experimental Data and Results
The experimental results section is the core of any scientific article. Your mandatory at-home time can be a good opportunity to organize/analyze your data and to make graphs and tables.
Ask yourself what types of figures (and how many) you want to present in your article. Should they be quantitative or qualitative? You can also think about what data should be included and what statistical method(s) you need to use.
Write a Scientific Paper
Writing is an excellent use of your at-home time. When writing the first draft of an article, we suggest that you include the following sections (in this order): an abstract, an introduction, a materials and methods section, a results section, a discussion, and a conclusions section.
It's worth mentioning that the materials and methods section should be detailed and specific to ensure that other researchers can repeat your experiment. If you are not a native English speaker, remember to pay extra attention to terminology, verb tense, and the use of singular and plural, among other issues.
We hope our suggestions will help you optimize your mandatory at-home time by carrying out some scientific work. If you need English translation and/or language editing services for your manuscript, AJE can help! Please visit our website at www.aje.com or send an email to [email protected].
Published 03/12/2020