How Long Should Authors Wait for a Journal's Response? (and When to Reach Out)
Researchers should wait for 6-8 weeks before contacting a journal editor to inquire about the status of their submitted paper, according to advice from American Journal Experts. The initial submission process, including ethical checks and finding suitable peer reviewers, can take up to three weeks, while the rejection rate for peer reviewers can be as high as 70%, leading to potential delays in publishing.
Updated on May 4, 2023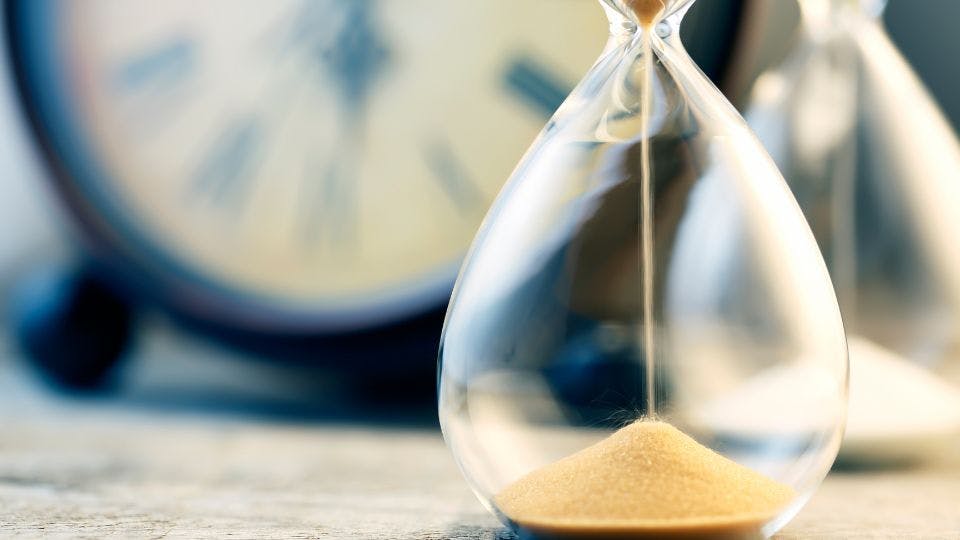 FAQ from a researcher: How long should I wait after journal article submission before writing to the editor for an update?
Researchers ask our AJE team questions all the time. The question we are answering today came in from an author via one of our Research Communication Partners (RCPs).
Wait! What's an RCP?
An AJE Research Communication Partner (RCP) is an expert who works with out authors who have bought Premium Editing packages. RCP's are standing by to answer any and all of your research questions.
Back to the question. Just the other day, an author contacted one of our RCPs to ask:
"I've submitted an article to a journal. How long should I wait before contacting the journal editor to ask about the status of my submitted paper? I've been waiting for a couple of weeks without hearing anything. The status of the paper on the journal management system is still 'submitted to the journal.'"
Don't wait! Communicate!
In response to questions like this – about articles submitted to journals – AJE always likes to say "Don't wait! Communicate!" In this case, our advice to this author, which was passed via the RCP, was to wait for 6-8 weeks to hear back from the journal (based on the average time to first response stated on the journal's website) and then to write a politely-worded email to the editor to request more information, suggesting some additional names and emails for suitable peer reviewers.
Some helpful background on submitting to a journal
In this case, the question we received was about how long to wait before asking about the status of a submitted paper. On average, the length of time it takes an editor to process a paper submitted to their journal and send it out for peer review is 2-3 weeks.
The editor (or editorial office) has to check the submission to make sure it complies with all ethical guidelines (e.g., declarations, data protection, local and national ethical board approvals) as well as the journal's aims and scope and internal checklists. Once the submission passes these initial checks (so-called 'Editorial Triage') the paper is then assigned to two or more suitable peer reviewers. This also takes time.
Up to 70% of requests for peer review sent out by journals are rejected by researchers because they have limited time or feel the article they are being asked to assess is too far from their expertise. Editors often have to ask a number of potential peer reviewers before two or more accept the job. Then, it takes more time for comments to come back, and – even then – these might be conflicting and require additional reviewers to be consulted before the editor is able to reach a balanced opinion.
In short, it takes time. Usually, it takes up to 6-8 weeks before you can expect to hear anything back from your journal editor.
How to draft an email to check on your article submission progress
It's important to be polite and courteous at all times while writing an email to a publisher. Clearly ask for information, but also provide the editor the title, the authors, and the manuscript number to help them find your paper in their system. 
It is helpful to also provide suggestions for additional peer reviewers. It's quite likely your paper has become stalled in the journal system because of a lack of peer reviewers. Therefore, including some peer reviews in your enquiry email will go a long way in clearing the lag. 
As an author, you also have the chance to make some suggestions for peer reviewers in your cover letter when submitting your paper for the first time. Who should these peer reviewers be? Other colleagues in your field who would be suitable to give comments about your article. 
What you can write
You can write something along the lines of: 
"Dear Editor,
I'm writing to enquire about the status of my article submitted on [date], manuscript number [X, Y and Z]. The authors and title of our paper are as follows: 
[authors]
[title]
I would like to inquire about the status of our submitted manuscript since it has now been [insert the amount of time that has passed]. 
Here are some suggestions for additional potential colleagues who would be in a position to provide suitable peer review.
Thank you for your time. 
Sincerely, 
[Your name]."
Final thoughts
This is the way to do it. Wait a while. Then, communicate with the journal editor after an appropriate amount of time has passed.
Don't wait, communicate. If you have questions about article writing, article publishing or managing the journal publication process, get in touch with us at AJE.
Because academic writing is no-one's first language.
Don't waste valuable time sifting through countless journals - let us do the work for you!
Try our Journal Recommendation service today and take the first step toward successful publication.