The Business of Research [Infographic]
This infographic shares recent data about how countries are investing in research, growing in the number of researchers, and the economic impact that research is making.
Updated on August 25, 2017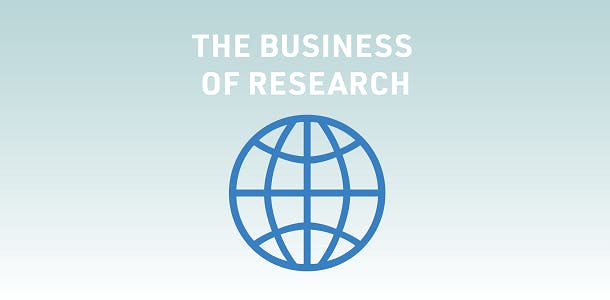 If it seems like there's more research being done and like there's more literature to be read, it's because there is.
The infographic below shows how the research industry has been growing. From 2007 - 2013, the number of overall researchers increased by more than 20%, and the global gross expenditure for research and development grew by 30.5%.
The infographic compares R&D expenditures of a few individual countries to other types of spending around the world. It also considers the return on investing in research, based on data from the NIH. Other data in the infographic is based on the UNESCO Science Report: towards 2030.
Take a look at the data below, and let us know how you have seen the research industry change and grow!

References:
UNESCO Science Report (2015). UNESCO. Available at http://en.unesco.org/unesco_science_report.
Chinese tourists spent 12% more in travelling abroad in 2016 (2017). UN World Tourism Organization. Available at http://media.unwto.org/press-release/2017-04-12/chinese-tourists-spent-12-more-travelling-abroad-2016.
Charity Navigator website (2017). https://www.charitynavigator.org/index.cfm/bay/content.view/cpid/42.
Worldwide consumers spent $62.4B on movies in 2012, up 2.1% (2013). Deadline. Available at http://deadline.com/2013/01/worldwide-consumer-spending-movies-409050/.
Americans pay $140 billion, spend 7.6 billion hours a year just to file their taxes, report finds (2017). Huffington Post. Available at http://www.huffingtonpost.com/2010/08/28/americans-pay-140-billion_n_697994.html.
De Blasio proposes $84 billion budget as possible federal cuts loom (2017). The New York Times. Available at https://www.nytimes.com/2017/04/26/nyregion/de-blasio-proposes-84-billion-budget-as-possible-federal-cuts-loom.html.
"The impact of genomics on the US economy" (2013). Batelle. Available at http://web.ornl.gov/sci/techresources/Human_Genome/publicat/2013BattelleReportImpact-of-Genomics-on-the-US-Economy.pdf.
US National Institutes of Health website (2016). https://www.nih.gov/about-nih/what-we-do/impact-nih-research/our-society.