AJE Tips for Publication Success
This 11-page handout includes tips for writing different sections of a manuscripts and navigating the publishing process.
Updated on September 18, 2014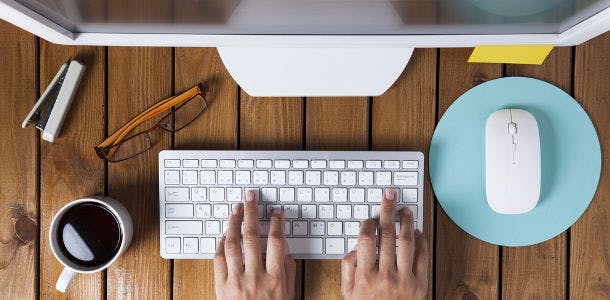 AJE is dedicated to helping researchers around the world succeed. In addition to providing services such as editing, translation, formatting, and figure preparation, we also want to share our expertise through educational resources.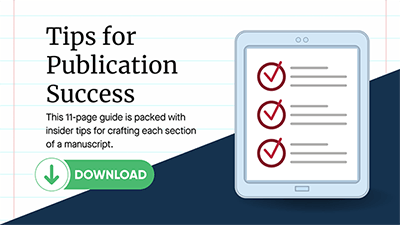 This 11-page handout is a small sampling of tips about the different sections of your manuscript, the publishing process, and writing/translating your content.
"Tips for Publication Success" covers:
Manuscript Sections: Title and Abstract
Manuscript Sections: Introduction
Manuscript Sections: Materials and Methods
Manuscript Sections: Results
Manuscript Sections: Figures
Manuscript Sections: Discussion and Conclusions
Publishing: Choosing a Journal
Publishing: Formatting, File Formats, and References
Publishing: Authorship
Publishing: Cover Letter
Publishing: Rejection
Writing Tips: Editing
Writing Tips: Translation
Additional Resources and Links
When you're done, please search the hundreds of other free resources here on our Author Resource Center or send us an email with your question or suggestion. Thanks!